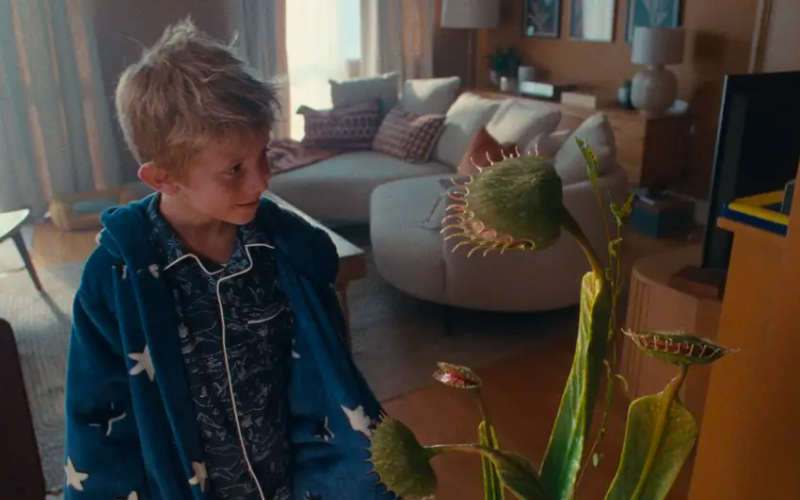 The pinnacle of Christmas has arrived for many, it's The John Lewis Advert for 2023 featuring a venus fly trap.
John Lewis has unveiled their eagerly anticipated Christmas advert, titled 'Snapper, The Perfect Tree,' offering a heartwarming tale of holiday cheer and resilience as it sidesteps the challenges of the season.
The story revolves around a young boy who sets out to grow his very own Christmas tree, only to discover that his nurturing efforts have resulted in an unexpected twist - a mischievous Venus flytrap named Snapper.
As the fast-growing Snapper develops a vibrant personality, it becomes determined to be part of the festive fun.
The story takes an emotional turn when Snapper is cast out into the cold to make room for a traditional Christmas tree.
However, the boy's determination leads to a heartwarming conclusion, emphasizing the importance of evolving traditions, as the strapline reminds us to "Let your traditions grow."
Adding to the advert's charm is an original song called 'Festa,' which translates to celebration, composed by Italian electro-pop duo Le Feste Antonacci and performed by the renowned Italian tenor Andrea Bocelli.
The soundtrack will also be released as a charity single, with a portion of the proceeds benefiting the John Lewis Partnership's Building Happier Futures charities, supporting young people in the care system and families in need.
Andrea Bocelli expressed his delight in being part of this heartwarming Christmas tradition, highlighting the positive impact it will have on both the John Lewis and Andrea Bocelli foundations, bringing joy to people's lives during the festive season.