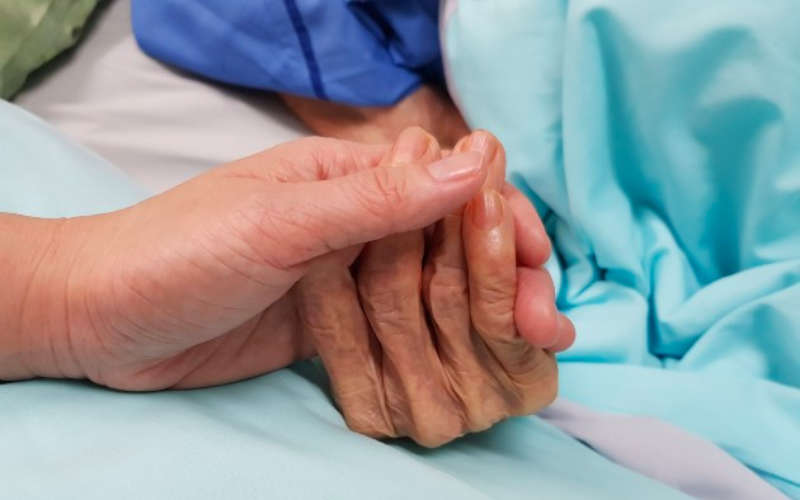 As the debate over proposed legislation on assisted dying in Scotland grows momentum, The Great British Bake Off judge, Dame Prue Leith, faces staunch criticism from opponents who argue that the bill could endanger the vulnerable.
The renowned TV personality, who is also a patron of the Dignity in Dying charity, is set to stand by Scottish Liberal Democrat MSP Liam McArthur's side in Holyrood on Tuesday to advocate for his Member's Bill.
This bill aims to legalise assisted dying for terminally ill individuals in Scotland, granting mentally competent adults diagnosed with a terminal illness the right to end their lives upon request.
However, stringent restrictions are in place under the proposal. The procedure would solely be available for those with a terminal diagnosis, and stringent safeguards, including independent assessments by two doctors, would be enforced to ensure the validity of the request.
Dame Prue Leith will express her support for this legislative shift, drawing from personal experiences, notably watching her brother's battle with bone cancer.
Her involvement in the documentary, Prue and Danny's Death Road Trip, alongside her son, Tory MP Danny Kruger, shed light on their divergent perspectives while engaging with individuals sharing their firsthand encounters.
Ahead of her appearance, Dr. Gordon Macdonald, chief executive of Care Not Killing, an organization spearheading opposition to McArthur's proposals, voiced concerns.
He cautioned that legalizing assisted suicide and euthanasia could expose numerous vulnerable individuals to potential abuse and coercion.
While Dame Prue Leith is a staunch advocate for the law change, her documentary portrayed her conflicted stance regarding the evolution of similar policies in Canada.
Reports from Canada indicated instances where individuals opted for medical assistance in dying (MAID) due to the lack of access to essential support services like housing, mental health care, or due to poverty—a dilemma that raised questions and apprehensions about the full impact of such legislation.
The impending discussion in Holyrood promises to ignite passionate debates as proponents and opponents gear up for what could be a landmark decision concerning assisted dying in Scotland.
As the issue gathers momentum, the spotlight remains fixed on the potential ramifications and ethical considerations surrounding end-of-life choices.