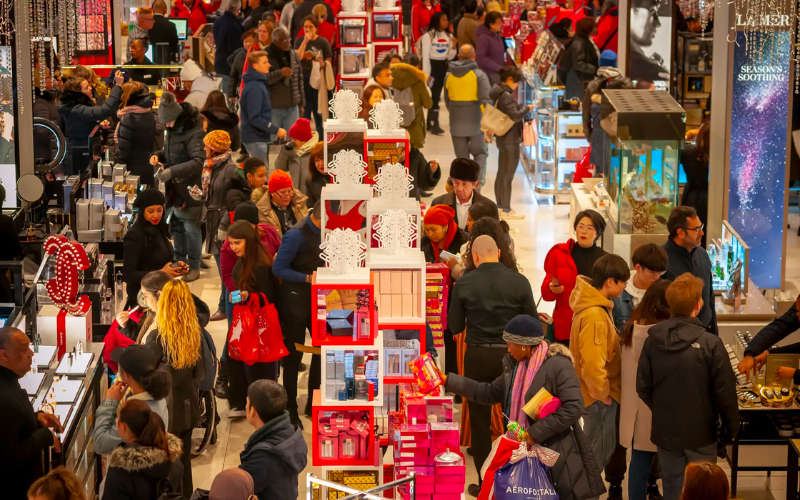 A recent study conducted by consumer watchdog Which? has shed light on the reality behind Black Friday deals, revealing that a mere 2% of discounted offers were actually at their lowest price on the day of the sales event.
The findings from Which? raise concerns about the credibility of these heavily marketed deals, cautioning consumers to approach such offers "with a pinch of salt." Analyzing 208 Black Friday deals across major home and technology retailers like Amazon, AO, Argos, Boots, Currys, John Lewis, Richer Sounds, and Very, the study tracked prices for six months preceding and following the sales event on November 25th.
Startlingly, only five out of the 208 deals were identified as being at their lowest price on Black Friday itself, indicating that the vast majority of products were either cheaper or maintained the same price at other points in the year.
The study expanded its observation beyond the actual day of Black Friday, encompassing the period from November 18th to December 2nd, which includes 'Cyber Monday'. Despite this extension, a staggering 86% of the scrutinized products exhibited identical or lower prices outside the Black Friday window.
One prominent example highlighted by the study involved Apple Airpods (2nd generation) headphones available at both Argos and Currys. Although these headphones were advertised at a discounted price of £119 during Black Friday, analysis revealed that the same product had been priced lower, between £99 and £109, from May 25th to September 9th, rendering the Black Friday offer seemingly less attractive.
Similarly, the Garmin Lily Sports Edition smartwatch at Amazon, discounted from £199 to £149 during Black Friday, was observed to have been priced lower on 58 occasions prior to Black Friday, including a notable price of £114.99 during the Amazon Prime Day sale, a known period for substantial discounts on the platform.
Richer Sounds' Bowers and Wilkins 603 S2 Anniversary Edition floor standing speakers underwent a price reduction from £1,599 to £1,299 during Black Friday. However, the study unveiled that these speakers had been consistently priced at £1,299 since October and had even been available for a reduced price of £1,199 for 23 days in May and June. Notably, the price dropped further to £1,249 on December 8, suggesting that waiting beyond Black Friday could yield even more substantial discounts for consumers.
Argos, among the retailers scrutinized, stood out with a significant revelation. Three-quarters (75%) of products included in Which?'s analysis and available on offer during Black Friday were found to be cheaper at other times of the year, marking the highest proportion among the retailers under examination.
These revelations by Which? underline the importance for consumers to remain vigilant and skeptical during the Black Friday sales frenzy, emphasizing the need to cross-check prices and not solely rely on the perceived allure of discounts during this period.